Remortgages
Remortgaging to a better deal can save you money every month. Compare mortgage deals or speak to one of our expert mortgage brokers to find the right remortgage deal for you.
Whether you're looking for a better deal or you want to release equity from your home, Better.co.uk can help you find the right remortgage deal and guide you through the application process.
In this guide:
What does remortgage mean?
Remortgaging means switching mortgage deals while you remain living in the same property. 
You can either seek a new mortgage deal with your existing lender or move to a new lender. You'll pay off your existing mortgage with a new one.
Most homeowners choose to remortgage when their fixed-rate mortgage deal runs out to avoid being moved onto their lender's standard variable rate, which is typically more expensive. 
Why would you want to remortgage?
There are several appealing reasons to remortgage, including:
If your existing mortgage interest rate is too high, exploring current remortgage rates may reveal better deals than when you initially took out your mortgage.
If you've consistently made your mortgage payments on time, it's possible your credit score has improved, and your LTC (Loan-to-Value ratio) has also become more favourable because of the repayments you've made. These positive changes make you a less risky borrower in the eyes of your mortgage provider, increasing the likelihood of them offering you a better deal.
When thinking about remortgaging, consider any early repayment charges you may need to pay if you aren't at the end of a fixed-rate deal. Lower interest rates seem attractive, but if the charges for leaving your current deal are high, the overall savings might not be as significant as expected. It's always important to do your sums and use online tools and calculators to determine if remortgaging is financially beneficial for you. 
If the value of your property has increased, or you've paid a decent amount of capital off your mortgage, but you're looking to access some of the money you have tied up in your home, you may consider a remortgage to release equity.
Remortgaging to release equity involves borrowing more on your mortgage, which allows you to unlock the financial value tied to your property. If you choose to pursue this option, your lender will likely ask what you intend to use the extra funds for.
There are several reasons why you might choose to remortgage to release equity. Common motivations include funding home improvements, paying for a wedding, helping children onto the property ladder, or managing significant unsecured debts. 
​​Some homeowners opt for a remortgage to pay off debt. This is where you'll borrow more on your mortgage and use the money to repay any existing debts you have.
It's essential to consider that remortgaging may only sometimes be the most cost-effective way of repaying your debts. Mortgages typically have longer terms than other borrowing forms, leading to the accumulation of interest over an extended period.
Nevertheless, choosing to remortgage to pay off debt can result in lower monthly repayment amounts because your repayments are spread over a longer period.
If your home's value has increased significantly since you first bought it, you'll find you have a much better loan-to-value ratio (LTV) than you did originally.
If you have a lower Loan-to-Value (LTV), you increase your chances of accessing better remortgage rates, which could potentially lead to cost savings when remortgaging. However, it is crucial to perform the calculations or use a remortgage calculator to determine whether you will genuinely save money in the process.
If you have the means to make overpayments on your mortgage or you aim to repay your mortgage as swiftly as possible but your current mortgage deal doesn't allow overpayments, considering a remortgage to a deal that allows overpayments could be a suitable option. However, it's essential to remember that leaving a mortgage product early might mean you have to pay early repayment charges.
How does a remortgage work?
The remortgaging process is similar to the process of taking out a mortgage; you'll need to pay many of the same fees and will need to complete an application, undergo affordability and creditworthiness checks and have your home valued again.
Here's an overview of the remortgage application process:
Get a mortgage in principle - When you remortgage, you'll need to get a new mortgage in principle. Getting a mortgage in principle, allows you to check if a provider is willing to lend you the money you need to pay off your current mortgage and move to a new deal. 
Check how much remortgaging will cost - When you research remortgaging, you'll need to work out how much it will cost you. There can be a number of remortgage costs, and moving to a better deal isn't always the cheapest option, especially if you're in the middle of a fixed period. So make sure you do your sums before applying. 
Fill out the application for your new mortgage - Once you're sure you've found the right mortgage product to move to, it's time to apply. An application for a remortgage will be similar to the one you did when you originally got your mortgage. Your new lender will assess your affordability and credit history and the current value of your home. You'll need a solicitor to manage your remortgage unless you're sticking with the same lender.
Start repaying your mortgage deal - As long as the application goes smoothly, you'll move to your new mortgage deal and start making repayments to your new lender.
Our best remortgage rates today
We have access to over 12,000 deals from over 100 lenders to find the right remortgage for you. Your home may be repossessed if you do not keep up repayments on your mortgage.
Find a mortgage that suits you
Tell us what you're looking for and we'll search 12,000 deals from 90 lenders.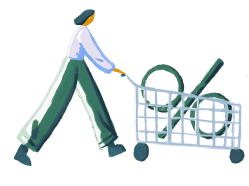 Our expert says…
"There could be many reasons why you're looking to remortgage, but finding the right deal can be challenging. Using a mortgage broker like Better.co.uk will help make the process simple. Our expert mortgage advisers can take away the hassle of researching dozens of lenders and find a remortgage deal that suits your needs."
Remortgaging FAQs
Theoretically, you can remortgage whenever you like, but this doesn't mean you should. Most people choose to remortgage when their current fixed deal runs out and their about to move to a lender's standard variable rate tariff, which is typically more expensive. 
If you're on a variable-rate mortgage and you're worried about rises in interest rates, you could choose to remortgage to a fixed-rate deal to keep your interest rates at their current level.
It's smart not to remortgage if you only have a small amount of mortgage debt to repay because the fees are often more than any potential savings from better remortgage interest rates. 
If your financial circumstances have changed, your home has decreased in value, or your income or credit score have decreased, you may find you're not able to secure a better deal. 
Yes, it is possible to remortgage before the end of a fixed deal or your current mortgage term. However, it may not be the most cost-effective option, even if interest rates have significantly dropped.
For mid-deal remortgaging, such as during a fixed-rate or discounted variable mortgage, early repayment charges might apply. Depending on your lender and the deal's duration, the potential savings from better rates could be offset by these charges.
On the other hand, if you have a variable rate or tracker mortgage, you are typically free to remortgage at any time without facing early repayment charges.
How long it takes to remortgage can vary depending on various factors. If you're remortgaging with the same lender, the process should be relatively fast.
If you're moving to remortgage with a different lender, the remortgage process typically takes between one to two months after you've applied. However, this could be longer, depending on the efficiency of your lender. 
It's a good idea to start looking for a remortgage deal about six months before you need one. When you find the deal for you, your mortgage offer will typically last between three and six months.
Securing a remortgage should be no more challenging than obtaining your initial mortgage unless there have been significant changes in your circumstances.  
Here's an overview of what happens when you remortgage:
Application and lender assessments - You'll apply for the mortgage product, and the lender will carry out many of the same assessments from when you applied for your first mortgage. This will include telling the lender about your employment status and giving proof of income and outgoings. The lender will perform a hard credit search and have your property valued to make sure you're not borrowing more than the property is worth.

Approval and offer - If the sums all add up, the lender will provide you with a mortgage offer. 

Legal process - You'll need to get a conveyancer or solicitor to deal with any of the legal aspects and to ensure the paperwork is completed correctly. They'll handle the transfer of funds from the new lender to your existing one.

Your existing mortgage will be repaid - Once all the paperwork has been completed, your new lender will transfer the money to your current lender to repay the mortgage. If you've borrowed more when you remortgaged, you'll also receive the funds.

New mortgage - You'll move to your new mortgage product with any new interest rate and repayment terms.
You can speak to one of our expert mortgage brokers, who can help guide you through the remortgaging process and answer any questions you may have. 
Yes, typically called an unencumbered mortgage, it's possible to remortgage if you've already paid off your mortgage or own your property outright, as long as you meet the eligibility criteria. 
Even if you already own a property, you'll still need to pass affordability and creditworthiness checks. The lender will also assess the value of your property. The process of taking out an unencumbered mortgage follows a similar process to remortgaging, but the money will be paid to you rather than to pay your mortgage provider.
There can be a number of fees associated with remortgaging; which ones apply to you will depend on your circumstances, your current lender, your new lender, and whether you use a mortgage broker that charges a fee. 
Here's a list of costs you could encounter when you remortgage:
Early repayment charge - An early repayment fee is a charge applied by the lender if the borrower pays off the mortgage before the agreed term ends. It compensates the lender for potential lost interest income.

Deeds release fee - Some lenders will charge to pass the deeds of your property to your solicitor - also referred to as an "admin charge".

Arrangement fees - These are paid to your new lender, and they cover the admin costs associated with arranging your new mortgage deal. 

Booking fee - This is paid to your new lender for securing a new mortgage deal. Booking fees are less common than they used to be, but some lenders still charge them.

Valuation fee - If it's not included in your remortgage package, you may have to pay to have your home valued.

Conveyancing fee - Unless your new deal includes conveyancing, you'll have to pay legal fees to the solicitor you use.

Broker fee - If you use a mortgage broker, they may charge a fee. Better.co.uk offer a fee-free service for most customers. 
If your property has enough equity, you may have the opportunity to remortgage and borrow more money. However, the amount you can borrow is limited by your property's value.
Keep in mind that borrowing more on your mortgage will likely lead to higher monthly repayments. The higher your Loan-to-Value (LTV) ratio, the more likely it is that you'll face having to pay a higher interest rate too. It's therefore essential to do your calculations to make sure that remortgaging and borrowing more is the most cost-effective option before making a decision.
Yes, it's possible to be declined for a remortgage, especially if your circumstances have changed significantly since you first applied for your mortgage. 
If you have a lower income, you're out of employment, or you've struggled with borrowing since you first took out a mortgage, you may find that you won't meet lender requirements for affordability or creditworthiness. It might be worth sticking with your current lender until your situation improves.
You may also struggle if the value of your home has dropped; you may find you're in negative equity or have a really high LTV. This can make remortgaging more difficult, and you may struggle to find a suitable mortgage.
Using the services of a mortgage broker, like Better.co.uk, can be instrumental in finding the ideal remortgage deal for you. Our team of mortgage advisers will expertly guide you through the process, providing insights into the necessary steps to secure a better deal.
Remortgage calculator
Find out how much your monthly repayments could be when your remortgage
Rate Watch
Not ready to remortgage yet? Sign up to Rate Watch: your free remortgage rate-monitoring service.
Secured loans
Get a quote for a loan up to £250,000 with rates starting from 6.94%
What people are saying about Better.co.uk...
Get a mortgage with Better.co.uk today
Our remortgage customers saved an average of £290 a month in August 2023*

Better.co.uk is a fee-free mortgage broker

5-star Trustpilot rating from over 5,000 reviews

Compare mortgage deals from over 100 lenders

Skip the paperwork: apply online any time
Important info & marketing claims
You may have to pay an early repayment charge to your existing lender if you remortgage. Your savings will depend on personal circumstances.
Your home may be repossessed if you do not keep up repayments on your mortgage.
*The savings figure of £420 is based on Better.co.uk remortgage customers in October 2023. Read more on our marketing claims page.
We can't always guarantee we will be able to help you with your mortgage application depending on your credit history and circumstances.
Average mortgage decision and approval times are based on Better.co.uk's historic data for lenders we submit applications to.
Tracker rates are identified after comparing over 12,000 mortgage products from over 100 mortgage lenders.
As of January 2023, Better.co.uk has access to over 100 lenders. This number is subject to change.
For buy-to-let landlords, there's no guarantee that it will be possible to arrange continuous letting of a property, nor that rental income will be sufficient to meet the cost of the mortgage.